The Athlete Triad Playbook - Institutional
If you are part of a university, college, hospital department, or a large private practice, this is the version for you. You can share this version among your colleagues and there is no limits for downloads. The ATP Institutional version includes the complete Athlete Triad Playbook For Institutional Usage. Upon completion of your order you will be able to instantly download and view your playbook.

Important Notice: This version does not include CEUs since each participant must purchase CEU's separately. However, institutional pricing (discount) is available if you will be purchasing CEU credits for multiple people in your organization. For more information on institutional CEU pricing discount, please contact us.

Instant Download After Purchase!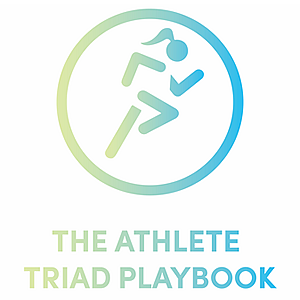 Whether you work with competitive athletes or those living an active lifestyle - the Playbook helps athletes of all ages and skill levels utilize proper nutrition to fuel performance and meet their goals.

The Athlete Triad Playbook (ATP), Relative Energy in Sports (RED-S), is a compilation of handouts designed to help you, the practitioner, create your own Athlete Triad Program in your practice. No need to re-invent the wheel, graphically designed handouts will help you educate and help modify behaviors of the Triad/RED-S athletes in your school, team, hospital program or private practice.